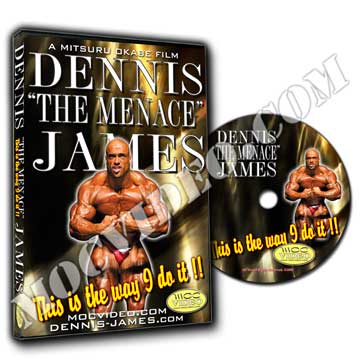 Click [
HERE
] to view a sample clip of this dvd!
Dennis James / This Is The Way I Do It!! DVD

Approx. 88 minutes / single disc dvd
Released : Aug. 30, 2006
Originally released : October 26th, 2001

Produced By: Mitsuru Okabe
Replicated and Distributed By: Mocvideo Productions LLC


Taped at Thailand four weeks prior to 2000 Olympia. Includes all of his workouts and gym footage. Dennis speaks out many different topics. Dennis James says "Nothing getting better than this !!"