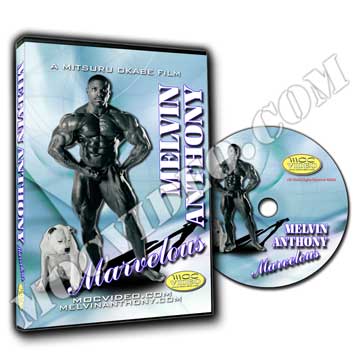 Click [
HERE
] to view a sample clip of this dvd!
Melvin Anthony Jr. / Marvelous DVD

60 minutes / 1 disc dvd
Original VHS Release : June, 2000
DVD Re-release : June, 2006

Produced By: Mitsuru Okabe
Replicated and Distributed By: Mocvideo Productions LLC

1999 NPC Mr. U.S.A. overall champion Melvin Anthony's first video. Taped 8 weeks out of his contest through the day of the contest. This is very hardcore training and lots of posing.