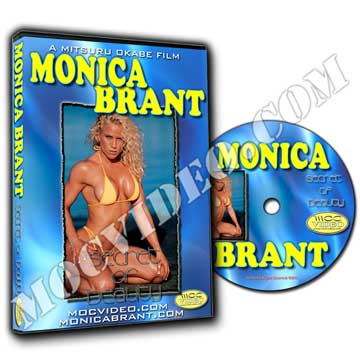 Click [
HERE
] to view a sample clip of this dvd!
Monica Brant / Secret of Beauty DVD

55 minutes / 1 disc dvd
Original VHS Release : July, 2001
DVD Re-release : Aug. 30, 2006

Produced By: Mitsuru Okabe
Replicated and Distributed By: Mocvideo Productions LLC

1998 IFBB Ms. Fitness Olympia Champion Monica Brant's first video. Watch as she prepares for the IFBB Olympia contest. Includes scenes of photo sessions with several different photographers, weight training at Gold's Gym Venice, posing routine practice, gymnastics practice. Also, a visit to her kitchen to find out Monica's own secret Balsamic Chicken recipe, among other nutritional insights.