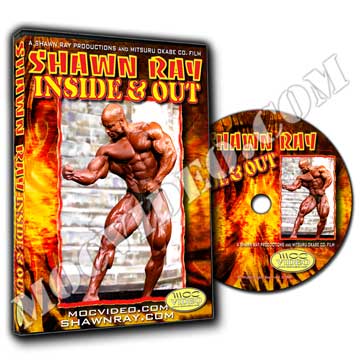 Click [HERE] to view a sample clip of this dvd!
Shawn Ray / Inside and Out DVD

105 mins. / 1 disc dvd
Original VHS Release : March, 2002
DVD Re-Release : September 20th, 2006

Produced By: Mitsuru Okabe
Replicated and Distributed By: Mocvideo Productions LLC

This video take you places and show you things about professional bodybuilding and Shawn Ray that only someone like Shawn Ray can show you. One full year in the life of bodybuilding's premier athlete on tour from the Pro Ironman in Redondo Beach California & San Francisco Pro Show to the Arnold Classic in Columbus Ohio. His next stop is in New York for the Night of Champions and finishing in Las Vegas at the Mr. Olympia. Not only will you see a personal side of Shawn Ray never before seen but a professional side that is second to none!!